Every project starts with reviewing the processes within your organization with you, instead of directly discussing solutions. Insight into your processes provides a good picture of your wishes and requirements. By gaining knowledge of your processes, we can make a good analysis.
As a proud Unit4 partner and reseller of Unit4 software, we can install, implement, manage and optimize Unit4 environments. It's our core business since 2005. So we've gained a lot of extensive experience and knowledge over the years. On this page we tell you more about Unit4 Financials (formely known as Coda) and Unit4 Financial Planning and Analysis (formely known als Prevero).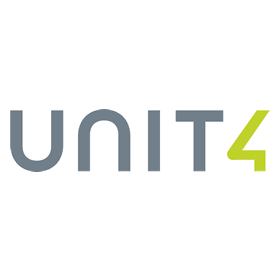 Unit4 Financials
Unit4 Financials (formerly Coda) is a financial management accounting solution, designed to integrate with your industry – company specific applications. By acting as the financial information backbone of companies with the fast-changing and mixied application environments, it offers an "no compromise" approach to financial modeling, process controls and application choice.
"Best-in-class financial management with unrivaled flexibility, scalability and interoperability"
Our consultants have a lot of experience with the application and the modules. And also have knowledge of financial processes and sector-specific matters such as those in specific sectors such as the government.
In addition, our technical consultants are particularly well versed in installing the software and building custom solutions. In doing so, they use the most modern techniques.
Unit4 Financials add-ons
We have developed a number of add-ons especially for Unit4 Financials that can be used in addition to the software.
Each is a valuable addition to your Unit4 Financials environment.
Discover the benefits and possibilities of the Diesis Unit4 Financials add-ons
Extra services for Unit4 Financials
A complex financial program now and then requires extra support. Our employees and consultants are happy to help you. Think of support in the field of:
Management of Unit4 Financials + possibly training
Project management of Unit4 Financials
Optimizing processes, the software and related processes
Offering tailor-made solutions from our consultants
Get more control over Unit4 Financials with our Managed Services contract
Unit4 Financial Planning and Analysis
Unit4 Financial Planning and Analysis (Prevero) is an intuitive an easy-to-use Corporate Performance Management (CRM) platform with integrated business intelligence (BI). It enables organizations to take full control of their business planning and forecasting processes an supports them with advanced analytical and reporting capabilities – all in a single solution. With the Unit4 applications FP&A teams can transform data into clear insights. This helps them make better decisions and turn plans into action.
Gain Meaningful Insights- Unit4 Financial Planning & Analysis makes it faster and easier for your people to understand what really matters and apply that knowledge to turn your organization's plans and ideas into action
Interested in more information?
If you would like more information on the Unit4 solutions and/or our sevices, please contact us.